We are very honored by your interest in On-Art Corp. 
We are a creative company which since its founding has maintained artistry not seen in other companies, with each one of us ready to be involved in industrial innovation one step ahead of the game in pursuit of creative originality. 
While handling numerous formative art works of museums, starting with a hand-painted mural at Isetan in Shinjuku, we have responded to the various needs in the entertainment world including the movie industry, to realize giant works of art through an unequaled fusion of the arts including set art and objets d'art. While being involved in this kind of production on a daily basis, we have unceasingly wielded creativity in the spirit of inquiry, and before we knew it accumulated a evolving fusion; and from the hint and discovery derived from that we have repeatedly taken on new challenges and by so doing have created an exciting work of art that stimulates the hearts of children. 
The prime example of this is the birth of the DINO-A-LIVE "dinosaurs" that walk around on their own legs. 
Amid the rapid changes in the composition of the technological industry, I constantly sense the need for another step forward in this evolution in order for Japanese manufacturing to once again demonstrate its true value on the world market. 
In that sense, in order that small and medium-sized businesses such as us can continue to play a central role in the evolutionary process, it seems to me that that various kinds of innovation are needed such as that between people and technology, between companies in different industries, and between artists and technology. 
The "dinosaurs" that we have released represent one work of art created before fusion and evolution based on such innovation. This work of art is not our company's goal; rather it is nothing more than our prologue. That's how voracious we are for new discovery and ideas, as we plunge into an environment that makes challenge possible. 
We at On-Art will continue to provide a sense of excitement as a technology organization that arouses ceaseless curiosity in order to meet the expectations of those of you who have taken this opportunity to show interest in us for the first time and to those of you who already knew about us. And so we ask that you please also take this opportunity to continue giving us your attention in the future. 
As people around the world turns their eyes towardjapan, which will soon be hosting such international events as the Rugby World Cup and the Tokyo Olympics, we will endeavor and devote ourselves toward providing topics sent from Japan to the rest of the world in the fields of technology and art. 
The "dinosaurs" produced by our company are unmatched anywhere in the world. 
That fact will not change in the future. It is certified by the global standard known as an international patent. 
Even if our technology were to be spuriously cited, this would not change our company's actual product. 
For that reason alone it is our objective to be a company that can contribute to the world and that never forgets the spirit of Japanese craftsmanship, offering the highest level of technological innovation in the world. 
We say to the people of the world that our "door of creation" is always open. 
We always welcome participation by various partners, without worrying about form. 
There are no national borders or languages in technology and creation. 
We hope to work together as we head into the future. 
Thank you very much for coming in contact with On-Art. I wish all of you the best of health and success.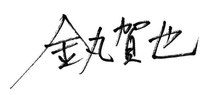 Kazuya Kanemaru 
Chief Executive Officer/ ON-ART.Corp.